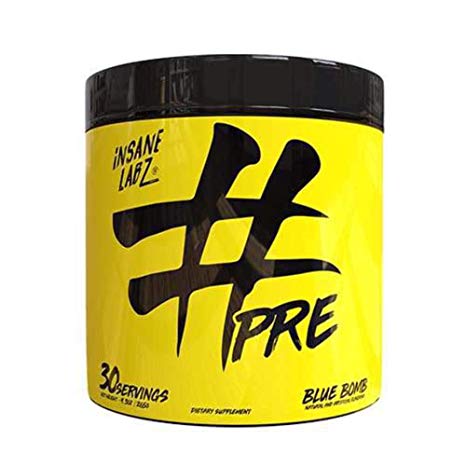 Insane Labz: #Pre
DESCRIPTION
The Asylum faithful asked and Insane Labz® delivered. The # (pronounced "hashtag") series has fully disclosed ingredient panels - so you know the exact dose of the exact ingredient, in every product. The full # series has a completely fresh and new look for Insane Labz®.
#PRE is a fully disclosed pre-workout product, dosed with The Asylum faithful in mind. #PRE contains a full 3.2 gram dose of Beta Alanine and the perfect combination of other proven pre-workout ingredients - including our trademarked AMPiberry®. Each flavor has been perfected and we think you'll agree that they are among the best tasting pre-workout products on the market today.
These statements have not been evaluated by the Food and Drug Administration. These products are not intended to diagnose, treat, cure or prevent any disease.