NLA for Her: Her Nighttime Burn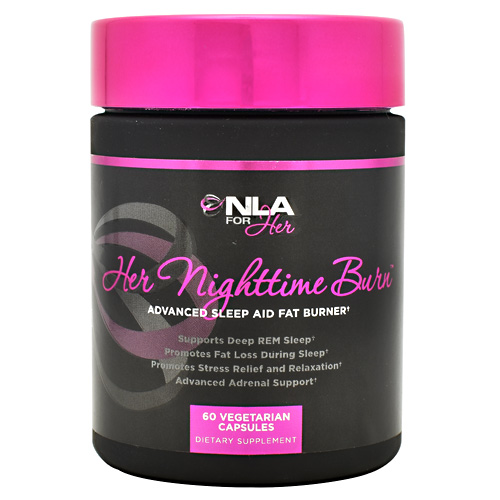 NLA for Her: Her Nighttime Burn
DETAILS
Advanced Sleep Aid Fat Burner. Supports Deep REM Sleep. Promotes Fat Loss During Sleep. Promotes Stress Relief And Relaxation. Her Nighttime Burn Is Our Innovative Sleep Aid Fat Burner. Our Concentrated Blend Of Ingredients Works To Promote A Deeper, More Fulfilling Sleep While Promoting Fat Loss Simultaneously. Her Nighttime Burn Contains No Stimulants And Our Potent Fat Burning Blend Attacks Stored Fat While You Enjoy Restful Sleep. Her Nighttime Burn Helps You To Relax, Relieves Stress, Replenishes Serotonin Levels, While Supporting Healthy Cortisol Levels. Her Nighttime Burn Will Leave You Refreshed Without That Drowsy Feeling In The Morning, Ready To Take On The Day.
DIRECTIONS
Take 2 Veggies Capsule 30-45 Minutes Before Bed.
WARNINGS
Keep Out Of Reach Of Children. Do Not Use If Safety Seal Is Damaged Or Missing. Store In A Cool, Dry Place.
These statements have not been evaluated by the Food and Drug Administration. These products are not intended to diagnose, treat, cure or prevent any disease.